Village Map (Click HERE to see a Google Map)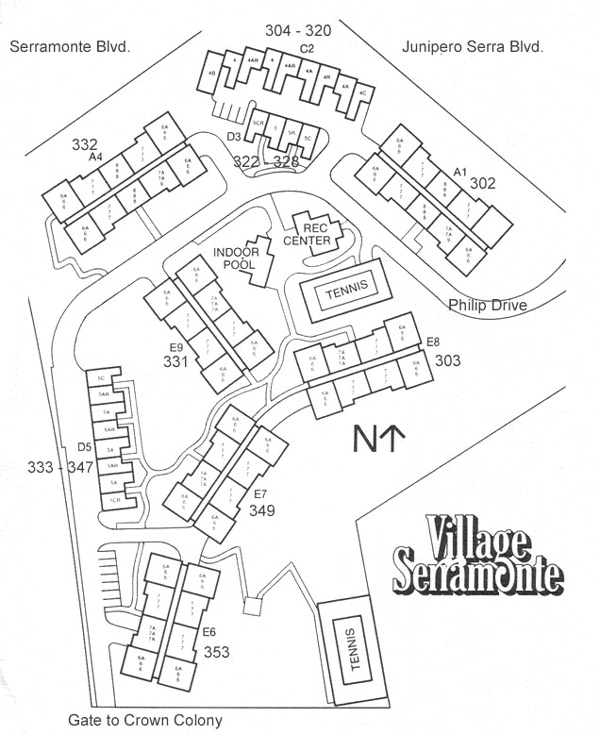 Did you know that the address of the office in the Rec building is 313 Philip Drive?
Quote from Realty Times:
By definition, when you buy a condominium, you're buying all the space contained within the walls. The condo unit may be in the form of a townhouse, apartment flat, or even a detached structure. The exterior of the building, the landscaping, surrounding roads and driveways, and common areas are all owned by an association, a group made up of all unit owners.

ON-SITE AMENITIES:- Indoor Heated Pool and Spa - Electric Dry Sauna - Recreational/Fitness Center - Tennis Court - Visitor Garage